It Starts with YOU! Promoting Peace and Civil Discourse in Our Lives

by Valerie Dalrymple
On the heels of a year plagued by a pandemic, a combative presidential election, rising violence in the form of mass shootings, and an increased awareness of social inequities and injustice, Kent State Trumbull senior English student Valerie Dalrymple decided to do something positive. In January she began planning "It Starts with You: Promoting Peace and Civil Discourse in Our Lives."
The free and virtual event was be held on Tuesday, May 4, from 2-5 pm. Dalrymple chose May 4 because of its historical context for Kent State University.
"In politics, social media, and even our personal lives, people are working to hurt others through humiliation, ostracization, threats, and even physical violence," Dalrymple said. "May 4 represents a horrible day in our school and national history, but it also reflects a day where we can do something about the hatred and help shift the conversation from one of destruction to one of mutual respect, mutual compassion, and mutual understanding."
To pull the event together, Dalrymple enlisted the advice and help of Trumbull faculty members Drs. Carol Robinson and Ana Wetzl, as well as Interim Dean Daniel Palmer.
"Valerie came to me after the alarming violence on Jan. 6 and asked if we would consider making this horrible incident a catalyst for peace," Robinson said. "We involved Dr. Wetzl and Dr. Palmer in the original planning. We were all eager to help pull this together, I think, because there seems to be a need for equipping people with tools for spreading kindness and hope."
The event took place in two parts. First, there was "Hearing the Voice of the Other: Finding a Small Patch of Common Ground to Listen and Talk to Each Other," a panel that discussed using rhetoric and/or other forms of communication in response to antagonistic and other hateful rhetoric, to deescalate hateful situations. and to peacefully promote constructive discourse. The audience had a chance to ask questions at the conclusion.
Dr. Daniel Palmer, Kent State Trumbull's Interim Dean will moderate the panel, which consists of the following professionals:
Dr. N.J. Akbar, Associate Vice President, Division of Diversity, Equity and Inclusion, Kent State University
Dr. Molly Merryman, Director, Center for the Study of Gender and Sexuality, Kent State University
Dr. Peter Byrne, Associate Professor, English, Kent State University at Trumbull
Lauren Lemley, Instructor, American Sign Language, Kent State at University Trumbull
Next, David Hassler, Director of the Wick Poetry Center, moderated and presented "Poems of Peace and Conflict Transformation: An Interactive Presentation."
Several poets were featured, with their poems of peace, and then participate in a brief panel discussion about poetry and conflict transformation. This part of the event will conclude with Hassler discussing the Global Peace Poem Project, during which time participants can read out loud entries for this project.
"I believe that we can come together with open minds and open hearts to have intellectual, constructive discourse, and learn to cherish each other and our various views instead of hating," Dalrymple said.
The event was free and open to all.
VIDEOS FORTHCOMING
(Technical Difficulties)
Panel Bios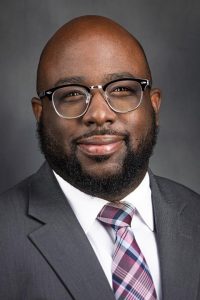 Dr. N. J. Akbar
Dr. N. J. Akbar, Associate Vice President for Diversity Equity and Inclusion (DEI) is primarily responsible for assisting with strategic planning, research, assessment and student success initiatives for the division. Dr. Akbar has written awards and received many grants (TRIO McNair Scholars Program, Student Support Services and many others) focused on completion and diverse student success. During his time at KSU, he has helped establish the academic diversity outreach network, Provost's Leadership Academy, EHHS' Office of Diversity Outreach and Development, LGBTQ Student Center as the Interim Director, Male Empowerment Network as a founding member and former lead mentor, Linked Courses and Early Alert.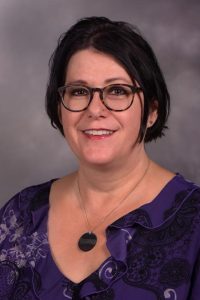 Dr. Molly Merryman
Dr. Molly Merryman is the founding Director of Kent State University's Center for the Study of Gender and Sexuality. Her written research and award winning documentary films explore topics of social inequalities, with a particular focus on issues around gender, sexuality, and race. She is the director and executive producer of more than a dozen short and feature-length documentaries, including two broadcast documentaries made in the classroom with undergraduate students. Her documentaries have been broadcast on regional PBS and on cable stations in the U.K. and U.S., and they have received multiple awards including three regional Emmys. The films have also screened internationally at film festivals, scholarly conferences, art and history museum exhibitions, and universities.
Dr. Peter Byrne
Dr. Peter Byrne is Associate Professor of English at Kent State Trumbull. He received his Ph.D. in English at UC Irvine in 2004, and has published and presented on various topics, including Shakespeare, Dryden, and the role of genre in performance. He teaches British Renaissance literature, including influences brought in from the Classical Era (of Ancient Greece and Rome). He is an expert in Classical Rhetoric. For ten years, Byrne served as Artist in Residence for Shakespeare Theatre (Washington, D.C.), writing production notes for various performances, and composing plays for their annual fundraiser. He serves as Kent Trumbull Theatre's resident faculty actor.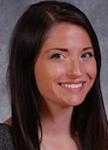 Prof. Lauren Lemley
Prof. Lauren Lemley has been teaching ASL at Kent State University Trumbull (part-time) and Girard Senior High School (full-time) since 2015. She was a KSU Trumbull student before transferring to the Kent campus. She was involved in two of the four ASL/English productions done at Kent Trumbull Theatre: ANOTHER Christmas Carol (Co-Producer, Co-Assistant Director, Actor, 2017) and See No Beast, Hear No Beast, Speak No Beast (Head Sign Master). She has been Deaf since the age of two.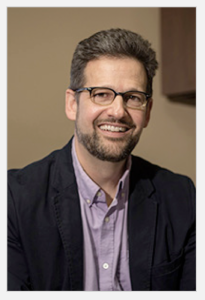 David Hassler
David Hassler directs the Wick Poetry Center at Kent State University. He is the author of two books of poems, including Red Kimono, Yellow Barn, for which he was awarded Ohio Poet of the Year 2006. He is co-editor of the forthcoming book Speak a Powerful Magic: Ten Years of the Traveling Stanzas Poetry Project, which will be published in March 2019 by the Kent State University Press. His play, May 4th Voices: Kent State, 1970, based on the Kent State Shootings Oral History Project, was published in 2013 by the Kent State University Press along with a Teacher's Resource Book. A filmed version of the play that he co-produced received the 2014 Oral History Association's Nonprint Format Award. With photographer Gary Harwood, he is the author of the documentary book titled Growing Season: The Life of a Migrant Community, which received the Ohioana Book Award and the Carter G. Woodson Honor Book Award, and was a finalist for the Great Lakes Book Award. With Maggie Anderson, he is co-editor of Learning by Heart: Contemporary American Poetry About School and After the Bell: Contemporary American Prose About School. He received a B.A. from Cornell University and an M.F.A. from Bowling Green State University. His TEDx talk, "The Conversation of Poetry," conveys the power of poetry to strengthen communities.
Other Participants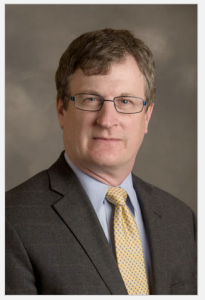 Dr. Daniel E. Palmer
Dr. Daniel E. Palmer is currently Interim Dean and Chief Administrative Officer of Kent State University at Trumbull. As Interim Dean, Dr. Palmer is responsible for the overall operations of the campus. Prior to assuming the role of Interim Dean in July 2019, Dr. Palmer was Assistant Dean of the campus. Dr. Palmer came to Kent State University in 2001 as a faculty member in the Department of Philosophy after receiving his Ph.D. in philosophy from Purdue University. His scholarly work focuses on ethical theory, business, and medical ethics and he has published widely in these areas. Dr. Palmer is proud to work at an institution that is committed to the principles of diversity, equity, and inclusion and is committed to creating a safe and welcoming environment for all persons at the campus.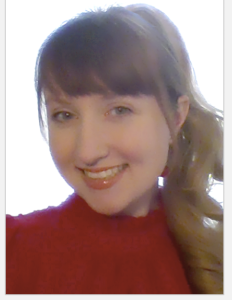 Valerie Dalrymple
Valerie Dalrymple is a student at Kent State Trumbull, majoring in English. She is the President of the Kent Trumbull English Club, a member of the Trumbull Satellite Board of Directors, an English tutor at the Learning Center, and a member of the Ohio Reading Corps. She strives to promote togetherness, compassion, and free and critical thinking in both her professional and personal life. Inspired by Jiddu Krishnamurti, Dr. Martin Luther King, Jr., Hannah Arendt, Thích Nhất Hạnh, and many others, she wants to help shape a world where people can come together for free, intellectual discourse without fear of hatred, where all sides can come out pleased with what they have learned from each other.